My name is Kou Yang from Intem Consulting's Social Development Department. I am French but my origins are Laotian and I have been working as a consultant at Intem since 2018. I am fond of running and I am doing a club activity called "Hashirimasu-kai" at my company which means "running club" in Japanese. I also conduct international exchange through running both in Japan and overseas during my business trips and here I would like to introduce some of my activities.

I am currently working in an aquaculture project in the Republic of Benin, West Africa.
In March 2022, I interacted with a Frenchman who also runs in Cotonou, the economic city, using the mobile application "Strava" (www.strava.com) which uses GPS to record sports activities. I and 10 other runners (French, Beninese, Irish, etc.) started to jog together in Cotonou 3 days on weekdays for about 45 minutes per run and we practice interval training on Sundays (training method based on repeating running at a fast pace for a set time followed by jogging at a slower pace for a set time).

On April 24th, we participated together at the first marathon in Cotonou and on August 14th we raced at the half marathon of Porto Novo, the capital city of Bénin. We also participate at a morning run of 9 km organized by a Fitness Club in Cotonou on the second Saturday of each month. After the 9km-morning run that we participated at on October 8th, I organized a get together lunch to promote deeper exchange among the runners and to share ideas with people from different nationalities and cultures (Figure 1 and Figure 2).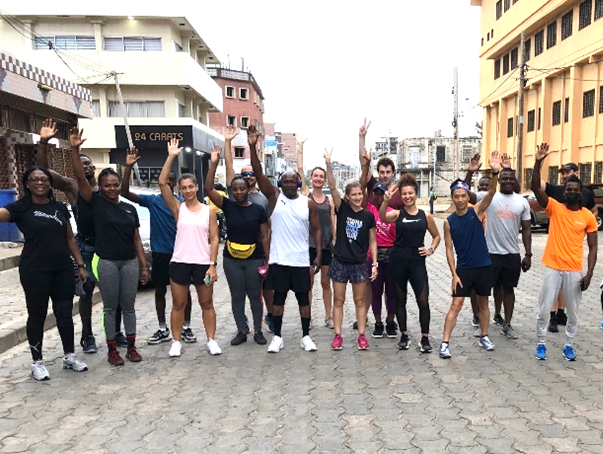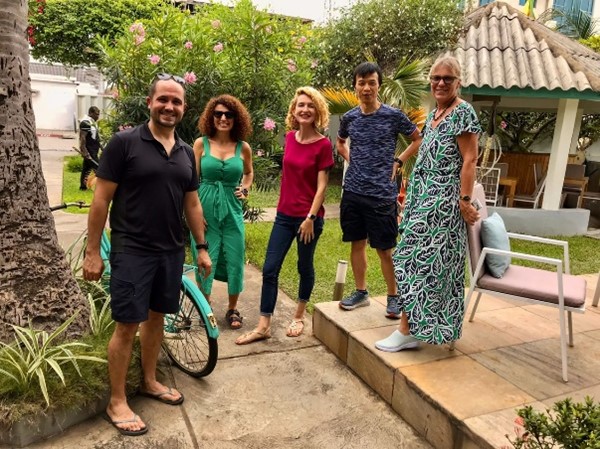 In Japan, I met by chance near my house in Urawa city (Saitama Prefecture), a Swedish man who is also an avid runner. Since we got to know each other and introduced our families to each other, about two or three times a week we get together early in the mornings and run for roughly 12kms. During this time, I've taught him basic running posture and other tips that could help improve and make his running more efficient.

I also joined a running team for a 12km build-up run (physical training) organized by the manager of a running store in Kawaguchi city (Saitama Prefecture) which allowed me to interact with about 20 team members, including British and Japanese people. I participated with them at a relay marathon held in Itabashi ward on May 21st, 2022 (Figures 3 and 4).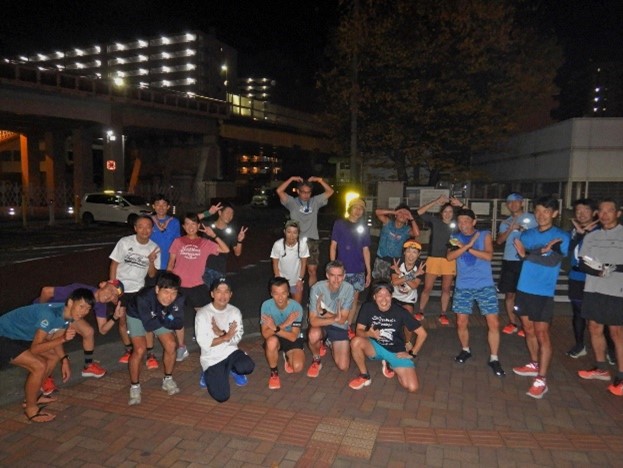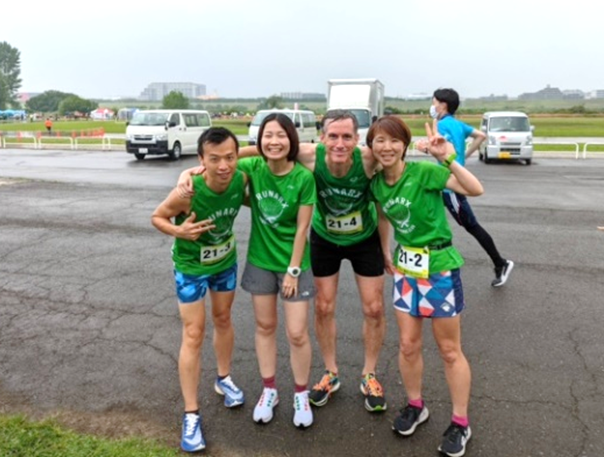 I would like to continue to think about how international cooperation projects should be while learning about diverse cultures and ways of thinking through international exchange through running.